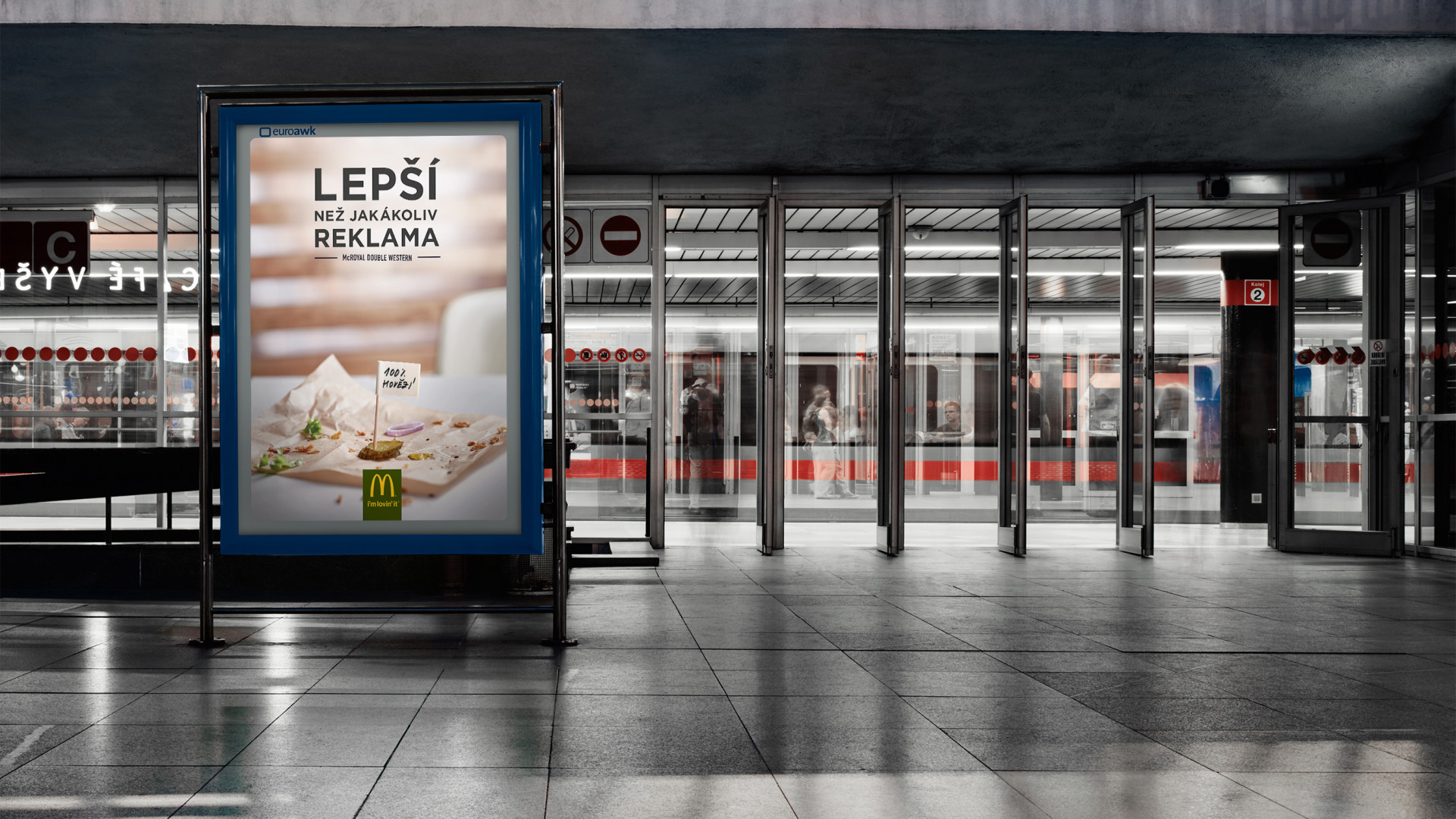 About us
euroAWK belongs among top players on Czech Out of home market. It is part of Freund Holding and AWK, one of the largest supplier of OOH posters in Europe, operating from Koblenc, Germany. Freund Holding and AWK portfolio offers more than 80 000 posters in Germany and another 20 000 more posters in Czech Republic, Slovakia and Hungary.
euroAWK format portfolio
euroAWK specializes in two most used types of advertising posters – Citylights and Billboards. That's the reason why we can offer just the best you can get in Outdoor advertising. Our posters are in the attractive locations and offer to our customers the best way to promote their brands.
Our foundations are built on approximately 2.000 billboards placed all over Czech Republic. All of them are meticulously well built and some of them are even lit.
Did you know, that each third citylight vitrin (CLV) in ČR is operated by euroAWK? Our position in this segment is simply unmatched. You can find our CLV in Brno, Ostrava, Olomouc, České Budějovice, and many more cities….
Hand in hand with this goes also excellence in building, running and servicing of city street furniture.
euroAWK, your partner for OOH communication in Czech Republic
euroAWK posters are among the best available on the Czech market. All of them are periodically checked to maintain the campaigns quality and to deliver final campaign reports. Also all our clients (varying from large international media agencies to local businesses) are offered with tailored service including (but not limited to) consultancy, media planning and buying, printing and logistics.
Company's history
euroAWK Czech Republic was founded in 1991 and become another member of international Freund holding and AWK which does OOH business for already more than 60 years. After another successful 10 years Freud holding and AWK extended its operations again and founded companies in Slovakia, Hungary, Poland and Latvia.